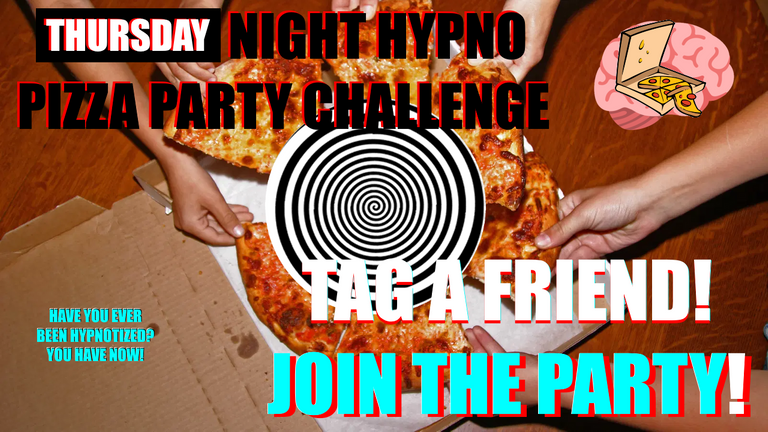 ( Read on https://hypnochain.com/@darkflame )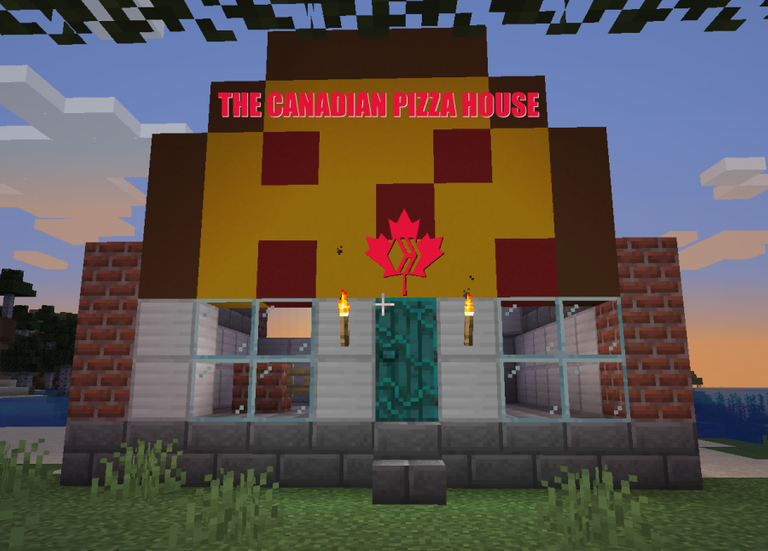 Thanks for stopping in!
Have a seat, get comfy. Tonight we are going to play some binaural beats to warm up your alpha brainwaves, and dive deep down into your unconscious.. to serve you some Pizza.


You are getting very very sleepy... time to relax...
The last Sunday night pizza party had 64 comments including pizza orders. and there were 12 guests and I bet we can do even better this week! The party will run for 3 days and then I have to clean up the place.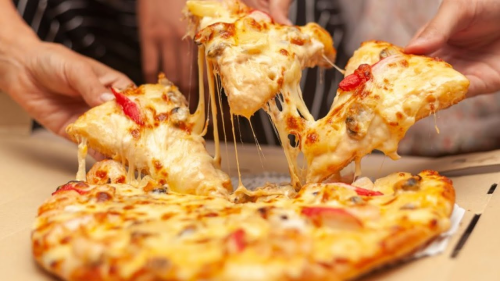 Pizza Party Challenge: HYPNOCHAIN
While you enjoy your pizza please compose a #HypnoChain post and share the link in the comments. I will reward active user participation!
Have you ever been Hypnotized?
Four months ago a Hypnosis focused community launched, and I have been asking users to create some content for this great niche community. If you have never been hypnotized, tell us why or why not? Are you interested in the idea of being hypnotized, or have you sought it out for entertainment or to quit smoking?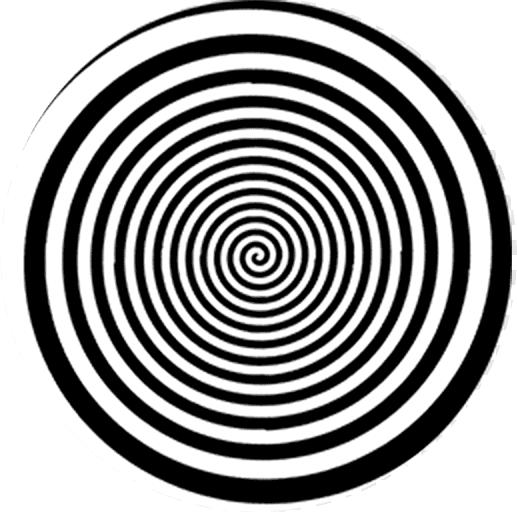 "Once I was Hypnotized at an event downtown at this little spot with a stage. I don't remember why I was there, it happened sort of suddenly, but I was selected or volunteered to go up on stage I think. So what I remember is that they ask you to relax and to and to listen to the sound of their voice, and I was told that I was getting more and more relaxed to the point where I was going to allow myself to accept suggestions."
https://peakd.com/hive-163105/@darkflame/hypnochain-my-hypnosis-story
Who wants a slice of Pizza !?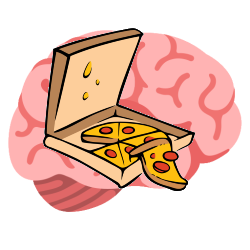 I have Hot Pizzas here for everyone!!
@inavan @nonameslefttouse @synrg @borghesegardens @borgheseglass @focus.folks @davidkingns @prairiemtnman13 @ailindigo @edthecanadian @nathanthewise @k4r1nn @nineclaws @eastmael @zahidsun @d00k13 @wil.metcalfe @drutter @an-man @muntaharaceh @stephen.king989 @unschool @saboin @alapok @rawbe @phusionphil @marketceo @cconn @magneticquill @mysterlang @sagenode @abstractenigma @peach4snoopy , @monolithicmusic , @mytechtrail @shadflyfilms @annephilbrick @bulldog-joy @offgridlife @rawbe @frankbacon @bendany @firinmahlazer @charcoalbuffet @offgridlife @stickupboys @coriolanus13373 @eythorphoto, @synrg , @da-dawn , @dylanhobalart , @fredrikaa , @ahmetay, @grapthar , @chrisrice , @ironshield , @friendlymoose , @the-bitcoin-dood , @natepowers , @titusfrost , @anadolu , I want to thank you for being #social !
Send me enough PIZZA tokens and I will try to buy a real Pizza with them.
A real pizza costs about 200 PIZZA tokens!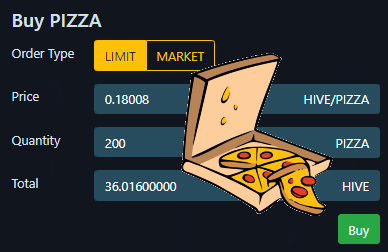 Stake 20 PIZZA tokens to call the @pizzabot !

You can Buy PIZZA with HIVE
at https://leodex.io/market/PIZZA
You can spend PIZZA on
Steam games ​at https://hive.pizza/shop/
The Canadian Pub and the
Canadian Pizza House are always
open in the Canada Community
Tell us your story! Ask for a pizza in the comments. Then go write your Hypno post and come back and share it in the comments. Please tag a friend!
---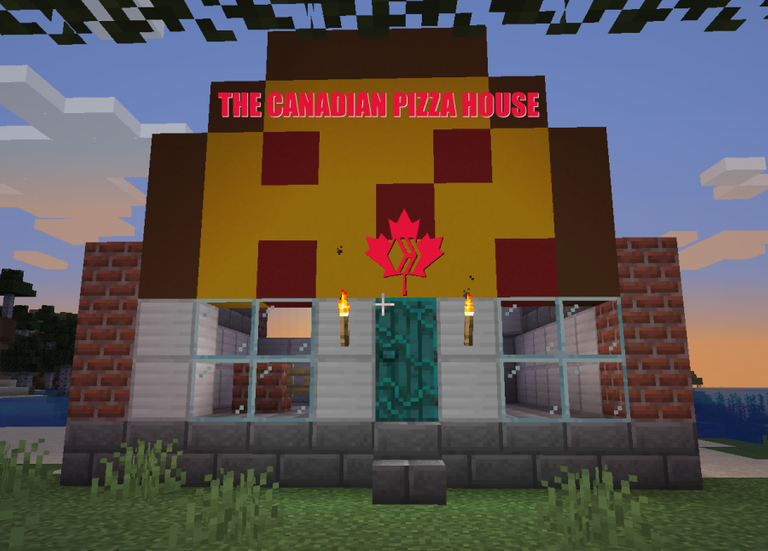 We are having a party tonight, right now!
Check in, ask for a pizza, lets be social. Tag your Hive friends!
You are getting very HUNGRY!